I had a great time at my second Viennese Ball.
We were treated to a wonderful performance by the Opening Committee. Among the honored guests this year were both Danse Libre artistic directors — Edo and Julie! There is even a video clip of Helen and me doing 16 pivots to the Bohemian National Polka — look for us spinning across the bottom (or rather, look for Helen's gorgeous red Victorian gown!).
Splash Photo (above) and below: Opening Committee opening the 33rd Annual Viennese Ball
(More photos of the Opening Ceremony to come. I may not get to them until after spring break when return from Taiwan though.)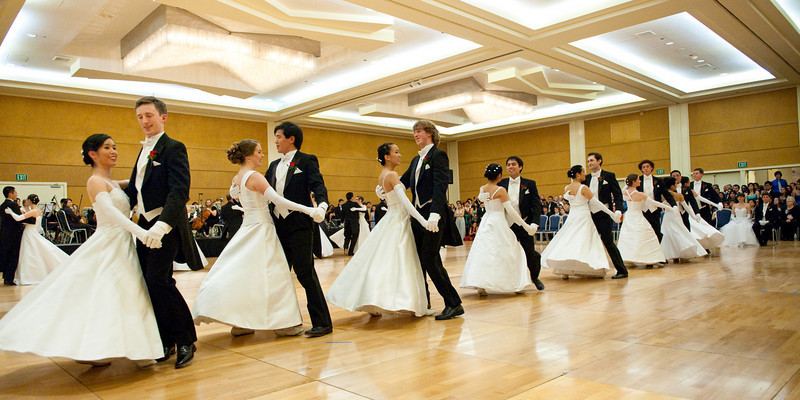 I was also congratulated at the ball this year! … for putting away my camera and dancing :P … though only after snapping a few photos of Danse Libre after our performance.
Below: Danse Libre at Viennese Ball after Coppelia Mazurka debut, Music Box Mazurka, and Allen Tanzen!
(Photographs of Sasha and me, and Helen and me by Jeff Kellem)