We were treated to three wonderful days of lessons and dancing at the Stanford Dance Weekend: waltzes from Richard Powers, Angela Amarillas, Joan Walton; blues and fusion dances from Ari Levitt and Jodi Fleischman; styling with hip-hop, ballroom, and bhangra with Anna Botelho; adding jazz to your lindy hops with Ryan and Monica Shen Knotts; and many many more.
The best part of the weekend, of course, are the amazing folks who come from all over the country. Thank you for the dances!!!
Hey, this is only the start of the Stanford Historical Dance Week and the Stanford Waltz Weekend. Wheeee, more dancing to come!
Splash Photo: Dance Weekend participants at the Saturday dance
Left: Group photo with Ari Levitt, Angela Amarillas, Julie Tsai, Jodi Fleischman, Joan Walton, Tracey Powers, and Richard Powers
Below: Anna Botelho teaching "Bollywood/Bhangra", Ari Levitt teaching "The Invisible Art of Dance" with Julie Tsai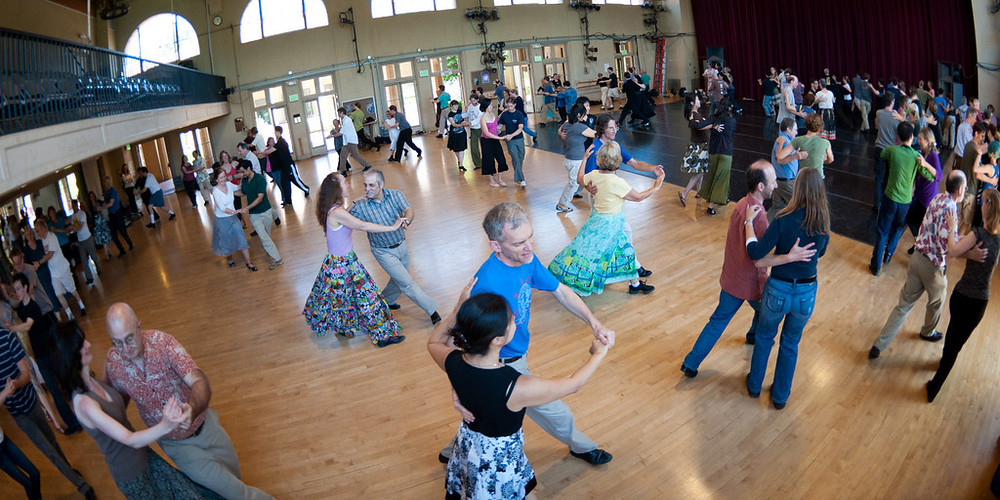 Above: Per tradition, everyone dancing the cross-step mixer to close the Dance Weekend
Left: Dancing the Shim Sham and the Tacky Annies
From the Closing Dance with Brassworks on Sunday night…
| | |
| --- | --- |
| Below: Polka to Brassworks; Right: Ryan and Monica Shen Knotts in a lindy hop; Bottom: Participants of the Dance Weekend and Stanford Historical Dance Week with the band | |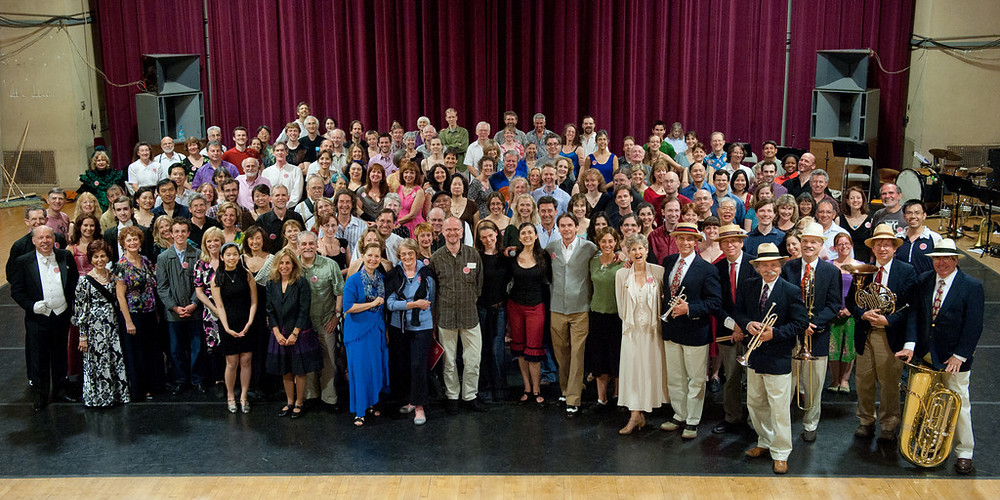 Special thanks to Paul Csonka for his help with this group photo! I left my tripod at home. At last minutes notice, Paul dashed to his lab and retrieved his. Thanks, Paul! This picture wouldn't be possible without you!