Don't miss Danse Libre's big show this Fri-Sat, June 4-5th!
Two nights only!
Beautiful costumes from Victorian to 1930s
19 dances, 3 actors and a world premiere
All wrapped up in a murder mystery
SNEAK PREVIEW: Victorian» Ragtime» 1930s»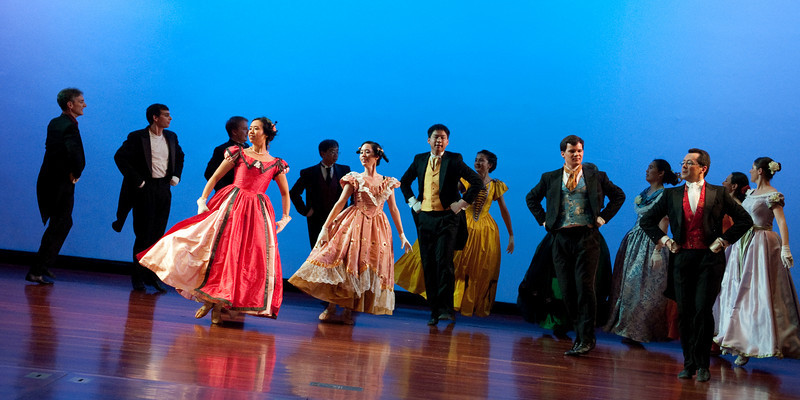 The Academy of Danse Libre presents M is for Mazurka, a Dancing Whodunnit!
The long-awaited opening night of Club Bijou unfortunately ends with the mysterious death of business tycoon Bartholomew Buchanan. Follow Inspector Kelly as he attempts to unravel this tale of intrigue and dance that will take you from the 1930s back to the Victorian and Ragtime eras.
This big show only happens every 2-3 years!
Get your tickets now from any Danse Libre member, or purchase online »
All photographs from the June 1st Technical Rehearsal; Splash Photo: Laura Nowell and Mike Lin in "One Step Caper" (Ragtime Era, choreography by Ryan and Monica Shen Knotts); Further Above: "Coppelia Mazurka" (Victorian Era, choreography by Julie Tsai and Edoardo Maragliano); Above Left: Sasha Stepanenko and Matt Rollefson, Julie Tsai and Edoardo Maragliano in "Tango del Amanecer" (1930s, choreography by Elizabeth McGee); Above Right: Kimber Rudo and Edoardo Maragliano in "Mr. Ghost's Sweet Shag" (1930s, choreography by Christina Chan and Jeffrey Lee with Monica Shen Knotts)